Welcome to the Brentwood Hills Homeowners Association home page. The purpose of this site is to provide our local homeowners with information relevant to the community as well as easy access to our association. Regular BHHA board meetings are generally held on the third Wednesday of each month and are always open to members. If you live in Brentwood Hills we invite you to join us and please sign-up for our communityupdate e-mail list.
Brentwood-Hills helped orchestrate the installation of Alert Wildfire Cameras in our community.
Namvar SEP Issue in Sullivan Canyon, yes again!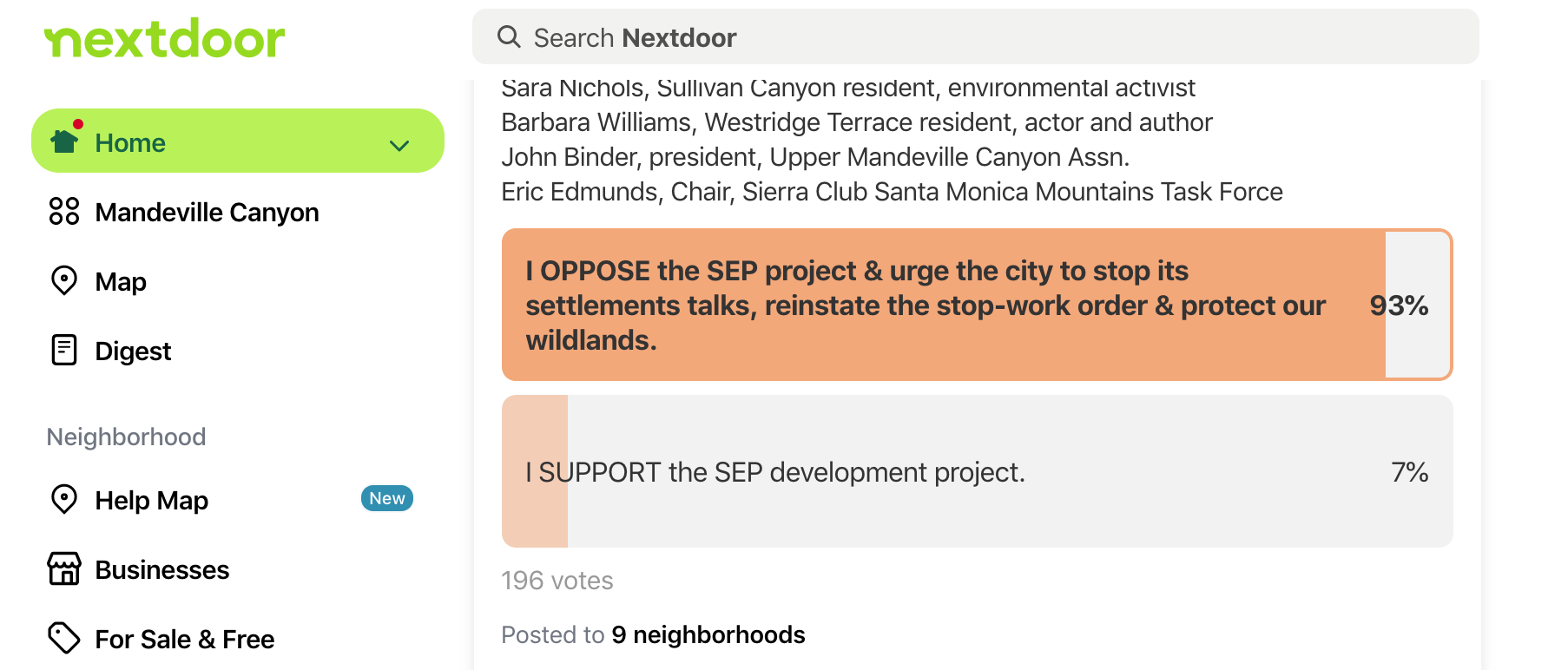 The Neighborhood Watch program meeting was a success.
We live in a beautiful neighborhood with wonderful residents who share a love of the hills and many fun hobbies and activities. BHHA has worked hard to protect our neighborhood and the beautiful parkland that surrounds us, and would like to work with our residents in enhancing the safety of our community, encouraging neighbors to support each other in times of emergency, and to establish ways in which neighbors with similar interests can connect and share those interests.
One important way in which we can work together to reach these goals is to establish a Neighborhood Watch program in our community, and to provide a resource where neighbors can connect and share their skills and interests with each other.
For those members interested in helping with the ongoing establishment of the Neighborhood Watch program and other ways to help one another in protecting and enhancing our community, please contact George at: 
 Skirball Cultural Center – Ahmanson Auditorium
THANK YOU ALL!
  Protect Our Wildlands filled the hall with over 500 neighbors who joined us for an in depth look at the proposed project.  Mr. Berggruen decided not to attend but his staff presented his proposal, followed by discussion regarding effects on our  community, environment and resources, including safety concerns.
It is fair to confirm the overwhelming support for protecting what is left of our wildlands.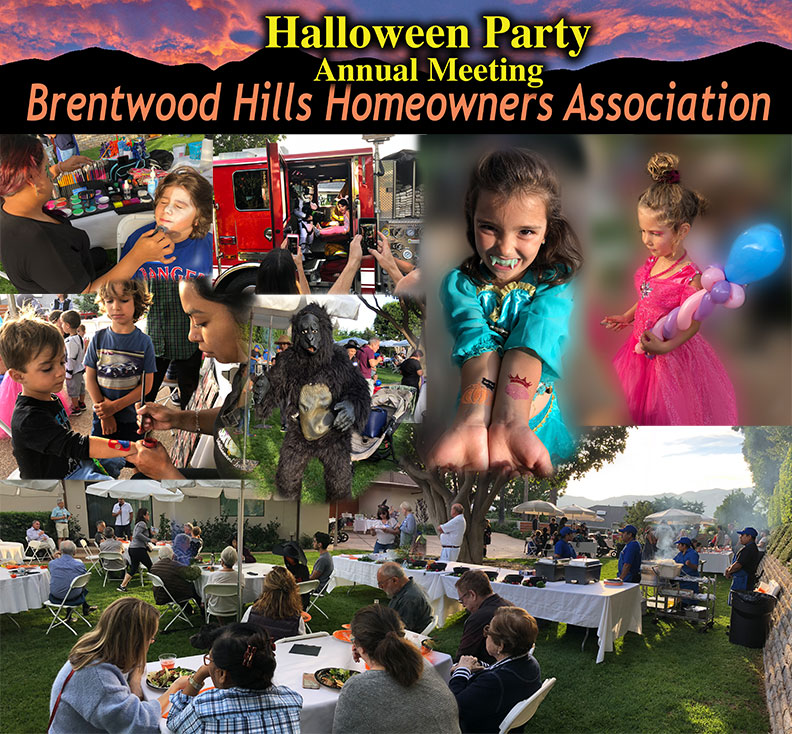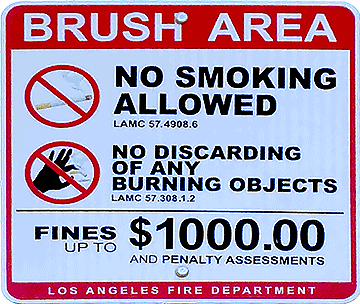 Brentwood Hills property is in the Very High Fire Hazard Severity Zone!
Every parcel located anywhere in Mandeville north of Sunset is in the VHFHSZ. That is every parcel, without exception. Anyone smoking anywhere outdoors in the canyon violates the no smoking / no fire ordinance, even if right at the corner of MCR and Sunset.
ZIMAS – Zoning Information and Maps Access System
/http://zimas.lacity.org/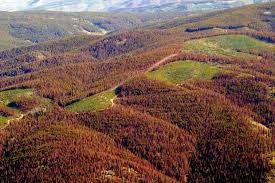 Do we want our canyon and backyards to look like this?  Please check out these links to learn more about Invasive Shot Hole Borers.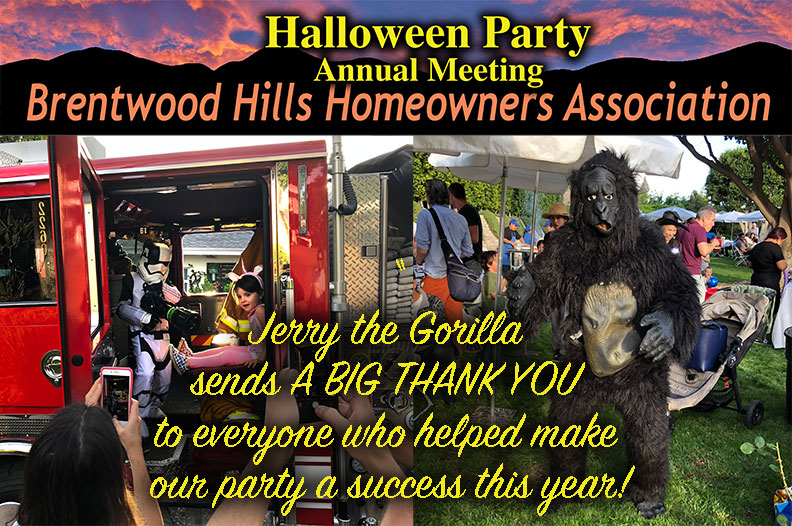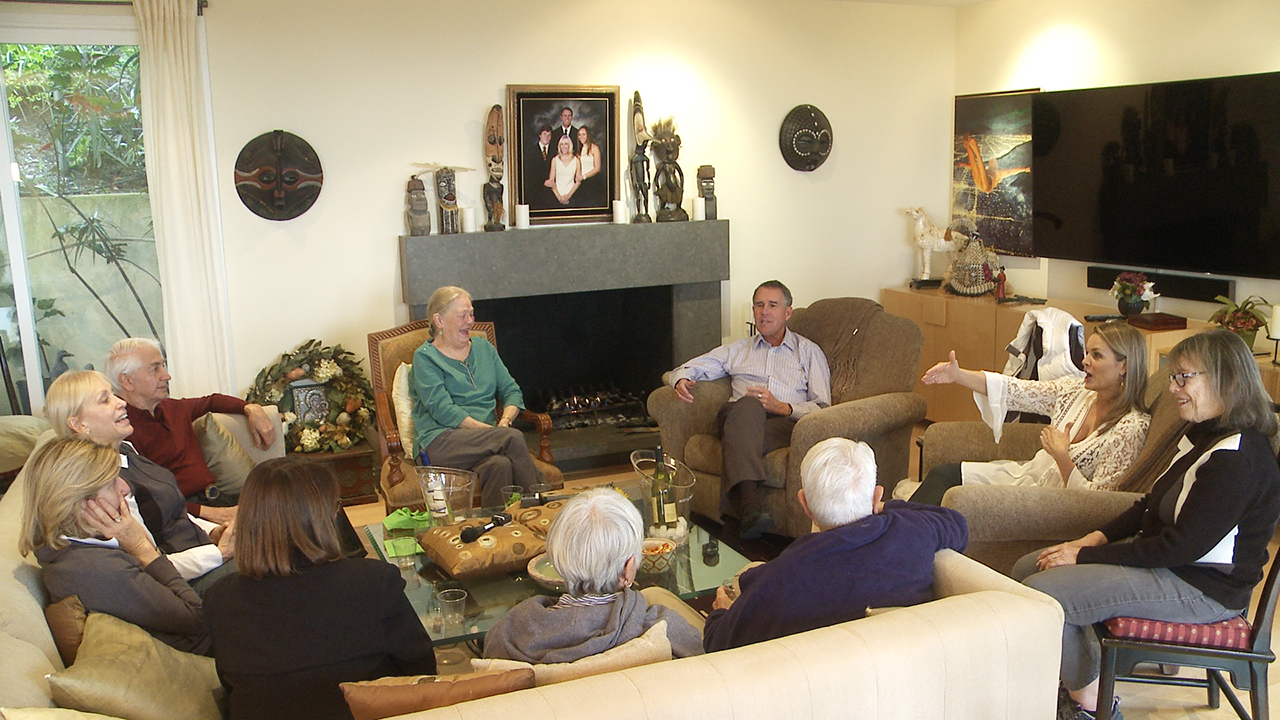 Brentwood-Hills Homeowners Association joined several neighboring HOAs and the Hillside Federation's unanimous support for Measure S.  This measure lost in this last election but kudos to all who worked hard to inform neighbors of the issues.