Welcome to the Brentwood Hills Homeowners Association home page. The purpose of this site is to provide our local homeowners with information relevant to the community as well as easy access to our association. Regular BHHA board meetings are generally held on the third Thursday of each month and are always open to members. If you live in Brentwood Hills we invite you to join us and please sign-up for our communityupdate e-mail list.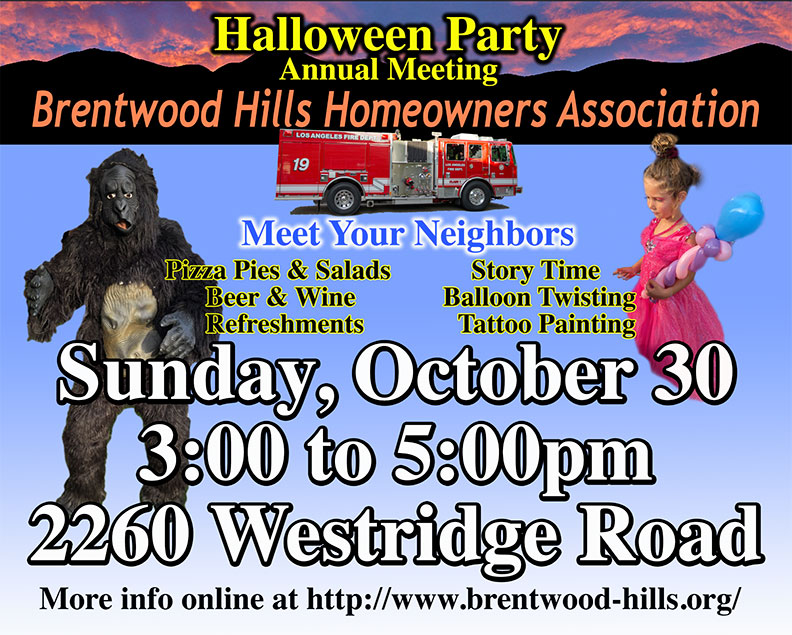 BERGGRUEN EVENT CENTER / INSTITUTE
COMMENT LETTERS DUE
Your voice can still be heard for comments on the scoping, NOP and Initial Study.  
Hello Brentwood Hills Residents: 
With just one click, you can reach all the important decision-makers to let them know how you feel about the Berggruen Event Center/Institute — Please personalize your letters to Councilmember Bonin and the Planning Department. It makes all the difference. We've included a letter and bullets if you'd like to make additional points. Feel free to write them in your own words.
The Subject Line: REF: Environmental Case No. ENV-2019-4565-EIR
City of Los Angeles, Department of City Planning
221 North Figueroa Street, Suite 1350 
Los Angeles, CA 90012
REF: Environmental Case No. ENV-2019-4565-EIR
Dear Councilmember Bonin and City Planner Alan Como:
My name is __________ and I reside in the Brentwood Hills community in the Santa Monica Mountains. I strongly oppose the City of Los Angeles permitting the Berggruen Institute's Commercial project that would dramatically change the use of its property from "very low-intensity residential" to a commercial enterprise for the benefit of a private developer by utilizing a "Specific Plan" process. This process would enable Berggruen to end-run the restrictive zoning clearly set forth in the Brentwood-Pacific Palisades Community Plan and the Baseline Hillside Ordinance.
To add insult to injury, would permit the Institute to carve out its own private zone called the Berggruen Institute Specific Plan zone as well as a Berggruen Institute Open Space zone (when the property is already encumbered by highly-restrictive open space easements). This would be precedent-setting, forever changing the quality and character of our low-density residential fire-prone hillside neighborhood.
Almost exactly a year ago, our entire community was evacuated during the Getty Fire. It is unconscionable that the City would even consider approving a project that would allow a 24/7 commercial operation bringing hundreds of visitors and staff at any one time, and putting our community at risk for increased fire danger. The proposed Berggruen project would add excessive traffic to our already overly congested streets (Sepulveda, Sunset, and Mulholland), and create noise and light disturbances that will have an extreme impact on our community as well as habitat, wildlife, and public trails, and create dangerous security challenges. 
As a member of the Brentwood Hills community, I strongly oppose this project. Please put this letter in the record and add me to the notification list for the project.  
Respectfully,
[add your name]
[add your address]
Below are bullet points you can use to personalize your letter:
Fire and Public Safety: 
The Getty Fire burned acres of Berggruen's property across the Serpentine Road which is built over Mission Canyon #8. 
This project would bring hundreds of strangers into our community at any one time who don't understand the isolated and vulnerable nature of our hillsides, increasing the risk of fire and crime.
Over 90 percent of wildfires are started by human ignition sources.
As revealed in Berggruen's planning documents:
"The Project Site includes areas that have been designated by LAFD as a Very High Fire Hazard Severity Zone, which potentially could expose people or structures to a significant fire-related risk." (Initial Study p. 58)
"The Research Institute may generate additional traffic in the vicinity which could affect emergency response." (Initial Study p. 62)
Security: 
The Berggruen Institute would bring 1,000s of visitors annually, including world leaders and diplomats, increasing the risk of street closures, security, and terrorism threats. 
Land Use & Planning: 
The City of Los Angeles has never before allowed a Specific Plan for a private commercial development project for an individual developer to bypass the zoning code converting low-density residential to commercial zoning. Berggruen would, in essence, be creating his own zoning classification: Berggruen Institute Specific Plan. 
Please send your letter before the 4 pm deadline on December 21, 2020. The Planning Department's instructions and contact information for the project are as follows: 
Please reference: Environmental Case No. ENV-2019-4565-EIR
Please email your comments to:
Councilmember Mike Bonin and City Planner Alan Como, AICP
City of Los Angeles, Department of City Planning
221 North Figueroa Street, Suite 1350 
Los Angeles, CA 90012
We thank you for your support!
Regards,
BRENTWOOD HILLS BOARD OF DIRECTORS
Brentwood-Hills helped orchestrate the installation of Alert Wildfire Cameras in our community.
Namvar SEP Issue in Sullivan Canyon, yes again!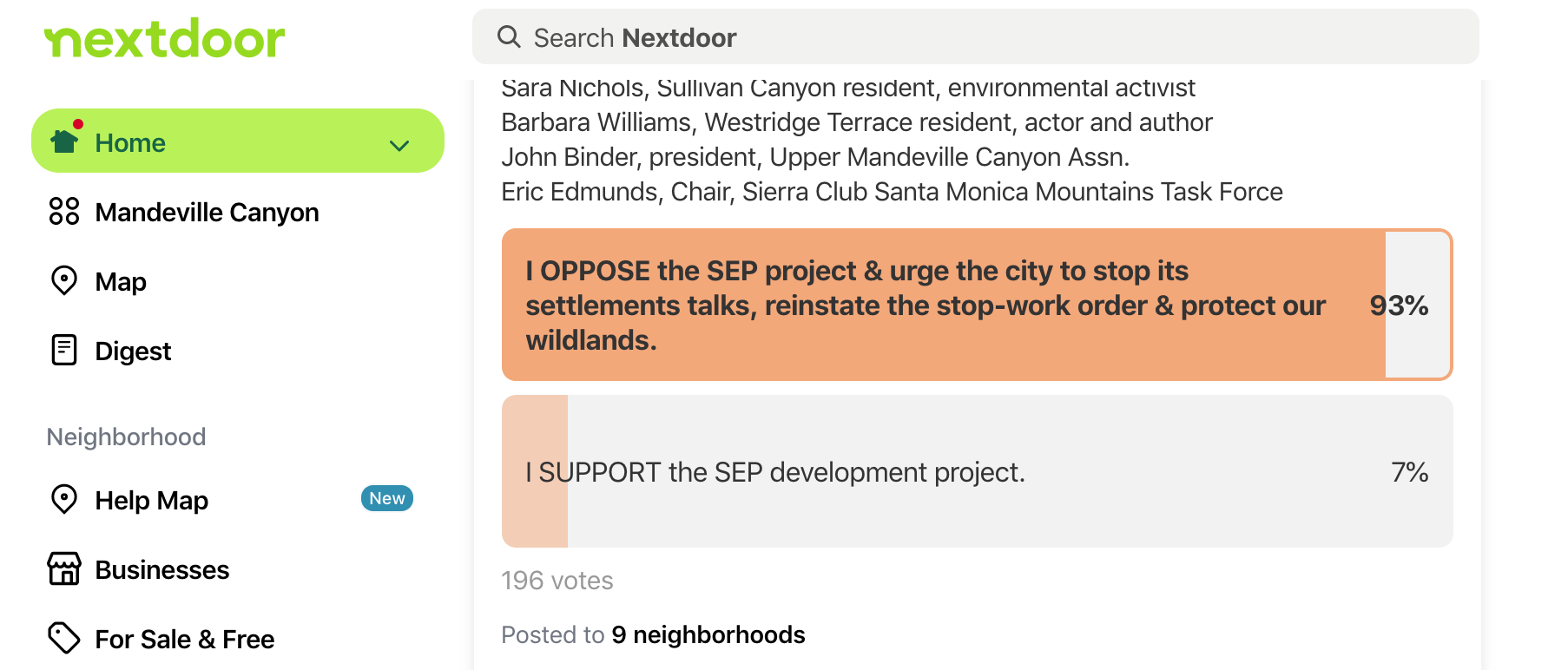 The Neighborhood Watch program meeting was a success.
We live in a beautiful neighborhood with wonderful residents who share a love of the hills and many fun hobbies and activities. BHHA has worked hard to protect our neighborhood and the beautiful parkland that surrounds us, and would like to work with our residents in enhancing the safety of our community, encouraging neighbors to support each other in times of emergency, and to establish ways in which neighbors with similar interests can connect and share those interests.
One important way in which we can work together to reach these goals is to establish a Neighborhood Watch program in our community, and to provide a resource where neighbors can connect and share their skills and interests with each other.
For those members interested in helping with the ongoing establishment of the Neighborhood Watch program and other ways to help one another in protecting and enhancing our community, please contact George at: 
 Skirball Cultural Center – Ahmanson Auditorium
THANK YOU ALL!
  Protect Our Wildlands filled the hall with over 500 neighbors who joined us for an in depth look at the proposed project.  Mr. Berggruen decided not to attend but his staff presented his proposal, followed by discussion regarding effects on our  community, environment and resources, including safety concerns.
It is fair to confirm the overwhelming support for protecting what is left of our wildlands.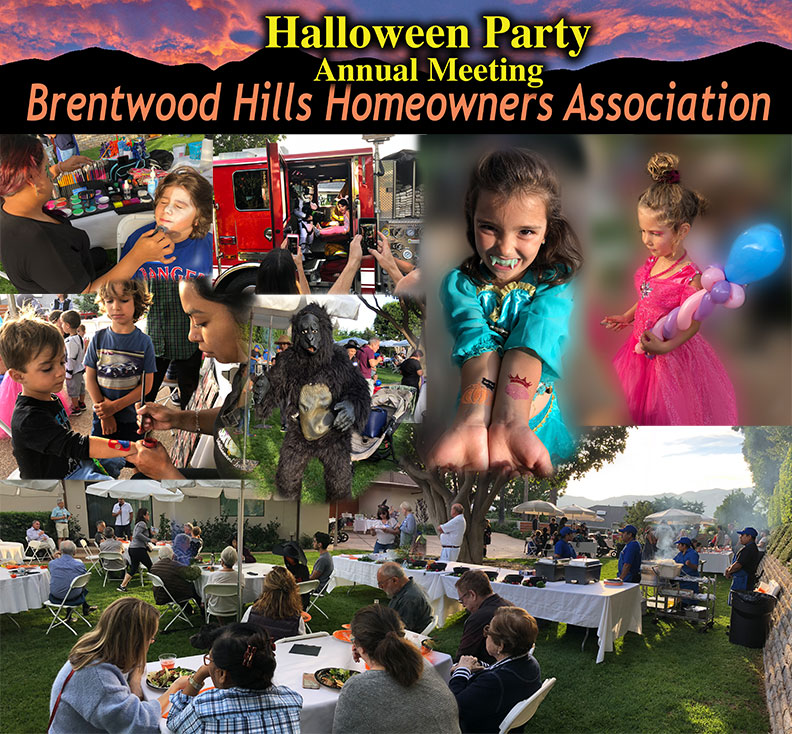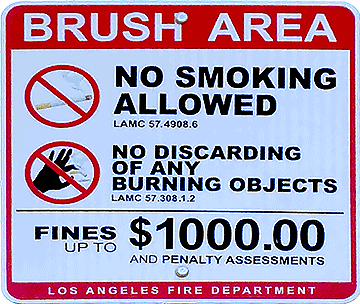 Brentwood Hills property is in the Very High Fire Hazard Severity Zone!
Every parcel located anywhere in Mandeville north of Sunset is in the VHFHSZ. That is every parcel, without exception. Anyone smoking anywhere outdoors in the canyon violates the no smoking / no fire ordinance, even if right at the corner of MCR and Sunset.
ZIMAS – Zoning Information and Maps Access System
/http://zimas.lacity.org/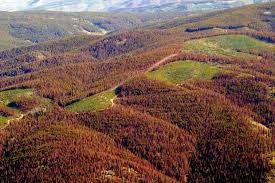 Do we want our canyon and backyards to look like this?  Please check out these links to learn more about Invasive Shot Hole Borers.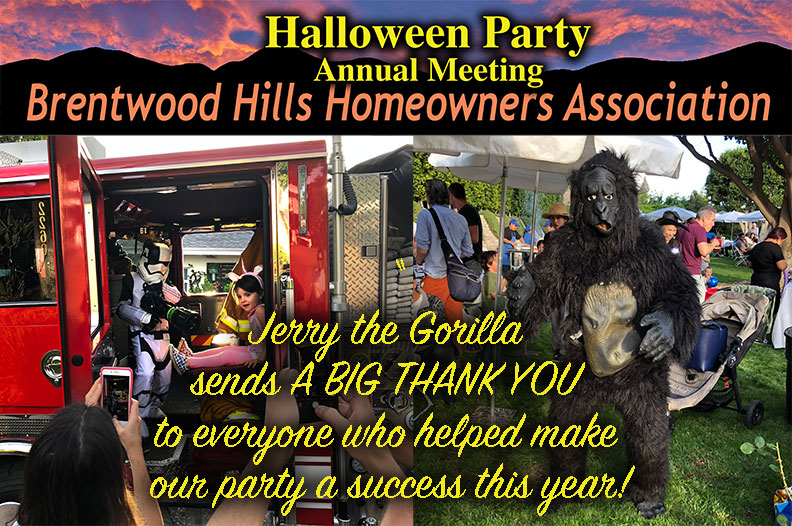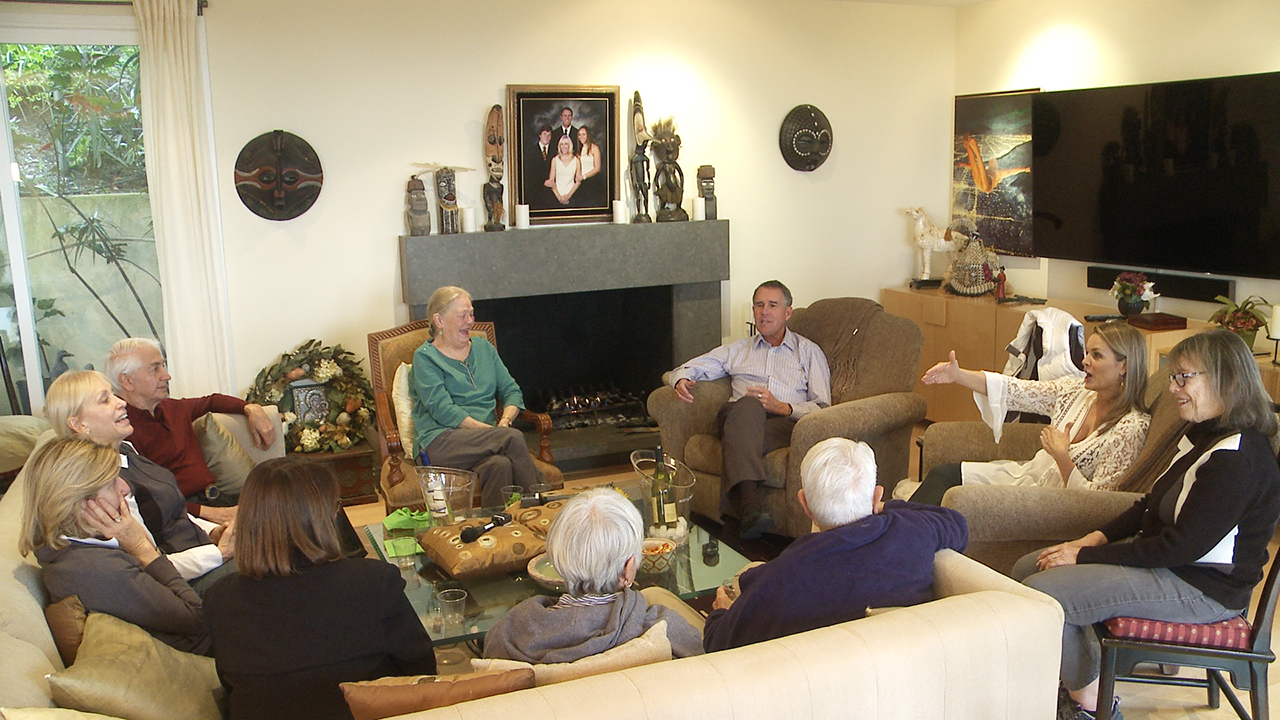 Brentwood-Hills Homeowners Association joined several neighboring HOAs and the Hillside Federation's unanimous support for Measure S.  This measure lost in this last election but kudos to all who worked hard to inform neighbors of the issues.