Welcome to the Brentwood Hills Homeowners Association home page. The purpose of this site is to provide our local homeowners with information relevant to the community as well as easy access to our association. Regular BHHA board meetings are generally held on the third Wednesday of each month and are always open to members. If you live in Brentwood Hills we invite you to join us and please sign-up for our communityupdate e-mail list.
  The Brentwood Hills Homeowners Association Annual Party 2016 was another great success. Thank you to all who attended, thank you to the volunteers who helped, thank you to the board members that made it happen and especially thank you to the Mandels for once again generously hosting.
Party photos by Martine Anderson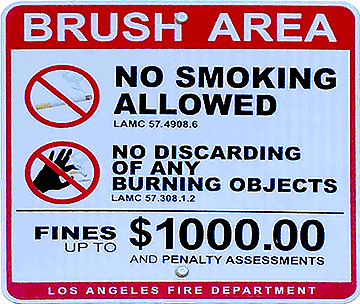 Brentwood Hills property is in the Very High Fire Hazard Severity Zone!
Every parcel located anywhere in Mandeville north of Sunset is in the VHFHSZ. That is every parcel, without exception. Anyone smoking anywhere outdoors in the canyon violates the no smoking / no fire ordinance, even if right at the corner of MCR and Sunset.
ZIMAS – Zoning Information and Maps Access System
/http://zimas.lacity.org/